M(ayer) Joel Mandelbaum
b. 1932
On Faculty of Queens College of the City University of New York since 1961.
Chairman of Music Department, 1974-78
Director, Aaron Copland School of Music, 1981-84
Chair, Academic Senate (chief faculty officer) 1997-99
Professor Emeritus since 1999 (still active, 2021)
Ph.D. 1961, Indiana University (dissertation topic : Multiple Division of the Octave and the tonal resources of 19-tone Temperament) Click Here to view Mandelbaum's Dissertation.
M.F.A in Musical Composition.  1957 Brandeis University
A.B. magna cum laude, 1953, Harvard University.  Thesis topic:  harmonic, contrapuntal and formal techniques in the Mahler Symphonies.
1957-8 at Hochschule fuer Musik in Berlin, Germany as Fulbright Scholar
Summers 1952 and l957 at Tanglewood.
Summers 1948,49 and 51 at National Music Camp, Interlochen, Michigan
Summer 1950 at Yale Summer music School, Norfolk, CT
Summer Residency: The MacDowell Colony 1968
Teachers: ("composition" teachers in italics)
Angela Diller, Gertrude Price Wollner, Helen Grant Baker,  Homer Keller,  Andre Singer
Walter Piston, Allen Sapp, Luther Noss, Luigi Dallapiccola, Irving Fine, Harold Shapero
Aaron Copland, Boris Blacher,  Bernhard Heiden, Tibor Kozma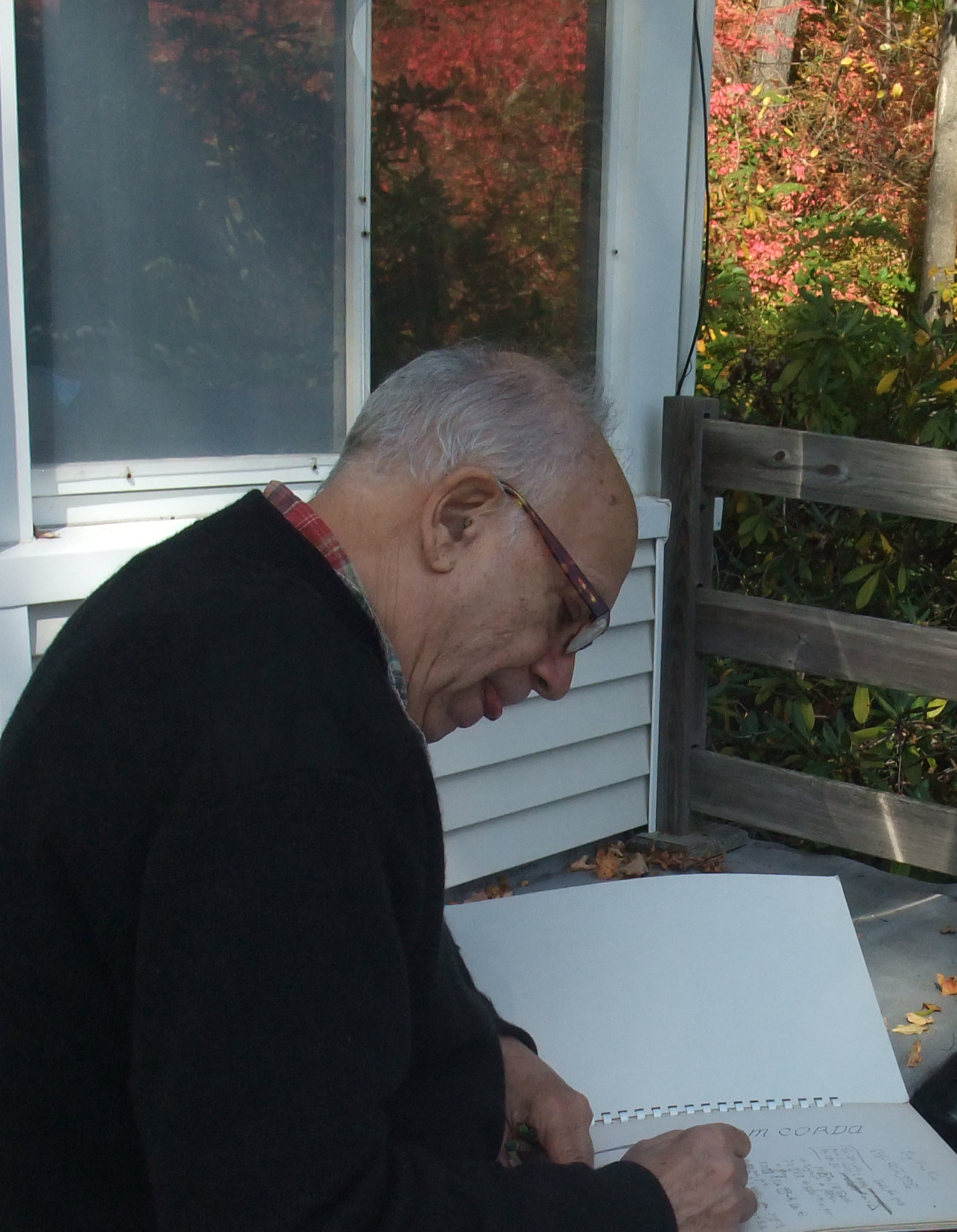 Married to Ellen Mandelbaum (nee Weiner); Accredited Artist/Designer of the Stained Glass Association of American and recipient of its Lifetime Achievement Award;  Senior Advisor, American Glass Guild; artist with glass installations in the Charleston S.C. Aquarium; religious institutions in Minnesota, Hawaii, Illinois, Maryland and New York states. Member of Women's International Glass Workshop.  
Military Service:  U.S. Army, 1953-55.
Courses Taught Have Included
Music Theory on all undergraduate levels
Conducting
Composition
Orchestration
Introductory Courses in music literature both for laymen and for music majors
Elective courses on Beethoven, Brahms, Wagner, Mahler and Music And Society
Tuning and Temperament
Descriptions of the roles played in my development by the teachers named
Click the name to view description
Of the many other people from whom I learned, I want to give special acknowledgement to a few.
I also was influenced, helped and inspired by the work of two composers in my own cohort.
Don-David was a fellow camper at Interlochen and we became lifelong friends.   He was extraordinarily gifted, with the ability to compose melodic lines that stuck in one's head.  When he showed up a few years ago while I was playing a postlude to a religious service, I was able to insert several of his melodies from memory after 60 years  His ability to tolerate rejection from the serialist modernists of the field proved less than mine; he stopped composing and became a family therapist instead.   That the field of new music could not find room for him I find appalling.
I first met John at Yale's Summer Music School in Norfolk CT.  His music immediately sang for me and has always done so since.  Eventually established at his Alma mater, Haverford College,  he always had beautiful new works to show me and perceptive and encouraging comments about mine.  When I could, I performed music of his…I continue to find solace from time to time playing through some of his piano music.
Though we had met earlier, our friendship began when, as President of the Long Island Composers Alliance he invited me to join that organization. He and his wife, Helene Williams, have performed my music more often than anyone else has, and he has been a source of encouragement. Energetic, almost to a fault, he has posted hundreds of performances of his own and others' music. Scattered among them are several of my pieces. It might take some effort to find them, but visitors to the site will find other music worth exploring as well.